 1. They're insanely comfortable.
Simply put, there is no dress shoe on the market as comfortable as Wolf & Shepherd. Drawing on his days as a designer at Adidas, founder Justin Schneider has continuously prioritized performance and innovation in Wolf & Shepherd's products. By using soft, full-grain Italian calfskin and high-grade memory foam cushioning throughout the footbed, our shoes immediately adapt to each individual foot with little-to-no break-in period. There's just no feeling quite like it out there. 2. A guy ran and WON a half marathon in them.
We know, that sentence is crazy. In 2017 Juris Silenieks did the unthinkable by running the Hotlanta Half Marathon in our dress shoes. And not only did he finish, he WON the race, setting a world record in the process. Our shoes were put to the ultimate test and came out on top, which is why we're so confident they can handle the stress of even the most intense work days.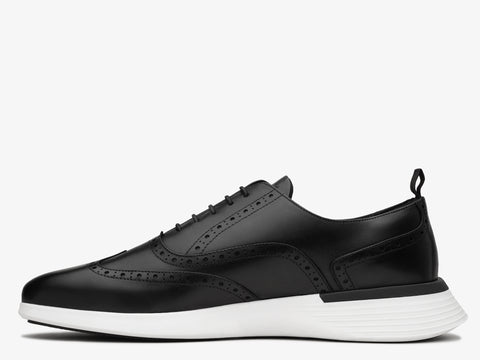 3. Over 3,000 5-star reviews.
In just a few short years we've amassed a loyal following who loves our shoes and what we stand for. Whether it's a need for comfort, to be mobile, or the appreciation for a brand that wants to help them succeed, people can't get enough of our shoes!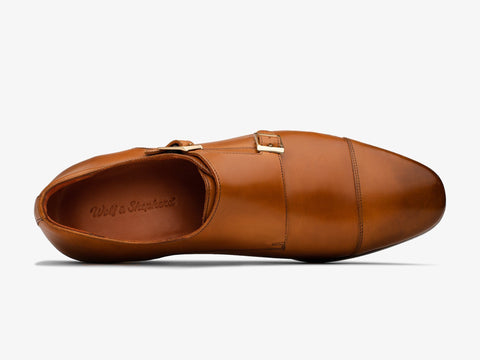 4. They nail the essentials.
We live in a time where every day sees a new collaboration, pattern, or color combo being thrown at us; so much so that we've lost site of the most valuable items in your wardrobe: the essentials. Sure, those argyle-houndstooth combo print lace-ups are great for a special occasion, but you probably shouldn't wear them too often. You know what you can wear almost every day though? A clean cap toe, loafer, or derby. At Wolf & Shepherd, we pride ourselves in beautifully executing the timeless workwear staples you wear day in and day out.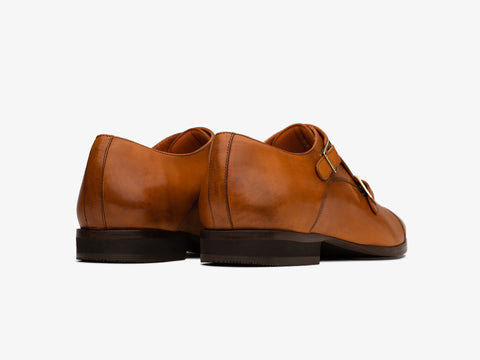 5. They're built for the modern professional.
Humans are not sedentary beings. We move, we pace around, we hustle between meetings - and that's just during work. By use of lightweight running shoe technology, Wolf & Shepherd shoes are built to handle guys on the go, no matter the situation.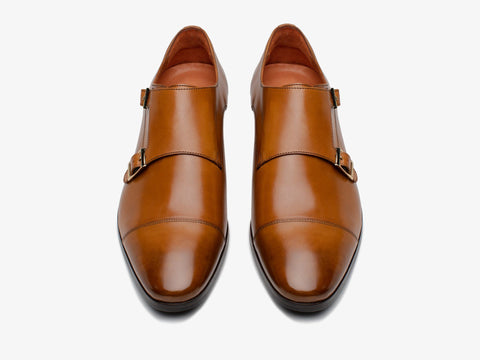 6. They stand for something bigger than shoes.
Wolf & Shepherd believes in empowering you to go further than ever before. By equipping you with footwear that both looks and feels fantastic, everything else becomes a bit easier. Feeling more relaxed than the competition - especially during times of stress - is a critical edge to have.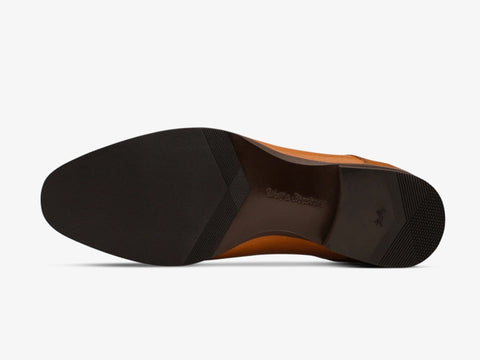 7. The demand for quality has never been higher.
Wolf & Shepherd shoes aren't meant for a season, they're meant to be a wardrobe staple for years to come. We've seen a renaissance in footwear with a demand for quality, timeless pieces that last. This is why every pair of our shoes are designed with premium, durable materials inside and out.